Environmental Education Project about the Lesser White-fronted Goose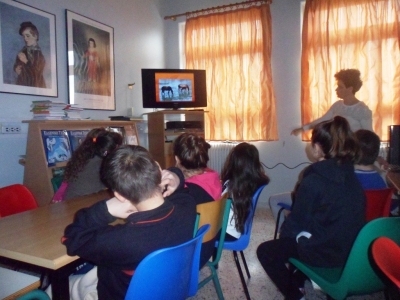 The first three months of the current year, Evros Delta Management Authority is running an Environmental Education Project, in co-operation with the Hellenic Ornithological Society and the Responsible of School Activities of the Direction of Primary Education of Evros, about the Lesser White-fronted Goose.
The project is realized with the opportunity of the LIFE Program for the species which is realized on five European countries, including Greece.
Five schools of the area are taking part in the Project with their classes, the three Primary Schools of Feres, the Primary School of Loutros and of Palagia.
Three meetings will be held. In the first, which is already being realized, the pupils are learning about the biology and ecology of the species as well as the threats for its survival, in the second meeting they will visit Evros Delta, where they will try to observe the Lesser White-fronted Geese, while the third meeting will be a celebration, in which we will all send off the birds that wintered in Greece, to their breeding grounds in Norway.
Eleni Makrigianni.
Διαβάστηκε 11280 φορές
Δημοσιεύθηκε στην κατηγορία
Νέα
Ευρωπαϊκή Ένωση

Ευρωπαϊκό Ταμείο

Περιφερειακής Ανάπτυξη

Με τη συγχρηματοδότηση της Ελλάδας και της Ευρωπαϊκής Ένωσης