Collection of rubbish in the Evros Delta National Park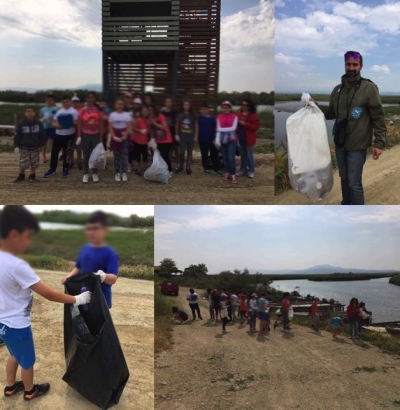 As part of Helmepa's Junior Campaign for the rubbish collection, Evros Delta Management Body, participated in the event by taking students of the 3rd Primary School of Feres and the Primary school of Anthia for the symbolic cleaning of the wetland from rubbish.
The cleaning was carried out in the Eastern part of the delta and at the beach of Anthia.The students collected a lot of rubbish, in which there were many recyclables.
We all must follow this positive action and keep the biotopes clean of rubbish because they are important not only for people but also for wildlife as they find a shelter to breed or a stop-over site during migration.
Διαβάστηκε 5060 φορές
Δημοσιεύθηκε στην κατηγορία
Νέα
Ευρωπαϊκή Ένωση

Ευρωπαϊκό Ταμείο

Περιφερειακής Ανάπτυξη

Με τη συγχρηματοδότηση της Ελλάδας και της Ευρωπαϊκής Ένωσης