World Wetlands Day from the Evros Delta Management Body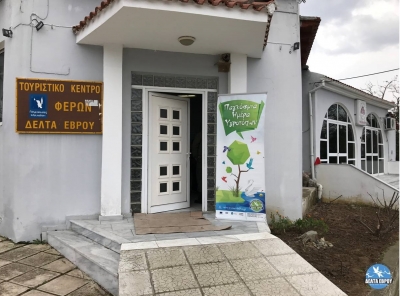 Urban Wetlands make cities livable! Kotzias, the beautiful urban torrent of Feres, took more life today from the children's voices that came to celebrate the World Wetlands Day.
They had the opportunity to learn about the values of urban wetlands (and the Evros Delta), to play and make handicrafts. They also walked by the torrent, with its impressive waterfall, the bridges and the watermill remnants.
We renew our appointment for next year for more celebrations about wetlands and the Evros Delta!
Διαβάστηκε 5948 φορές
Δημοσιεύθηκε στην κατηγορία
Νέα
Ευρωπαϊκή Ένωση

Ευρωπαϊκό Ταμείο

Περιφερειακής Ανάπτυξη

Με τη συγχρηματοδότηση της Ελλάδας και της Ευρωπαϊκής Ένωσης