"EuroBirdwatch day 2018 in Evros Delta"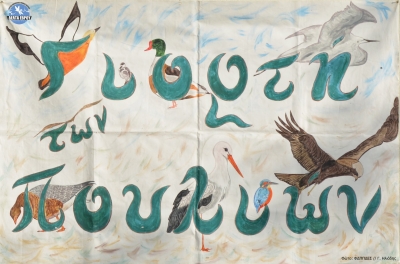 With joy, excitement and many children's smiles we celebrated the "Eurobirdwatch day" on Tuesday October 9, at the Evros Delta Visitor Center!

The participation was big (200 school children) from Elementary Schools and Kindergartens of Anthia, Alexandroupolis and Leggetsi.

The theme of this year's event was "The Exciting Journey of Migration" and our little friends were first informed about the great value of the wetland for birds that visit us and then observed the first birds that arrived in the Evros Delta from their long journey from the North!

At the same time, they participated in painting activities, contests with special gifts, constructions, bird election and educational games.

Flamingo has voted as the favorite children's bird for another year! We are very grateful to those who honored us with their presence and we hope to see them again next year!
Διαβάστηκε 4055 φορές
Δημοσιεύθηκε στην κατηγορία
Νέα
Ευρωπαϊκή Ένωση

Ευρωπαϊκό Ταμείο

Περιφερειακής Ανάπτυξη

Με τη συγχρηματοδότηση της Ελλάδας και της Ευρωπαϊκής Ένωσης