White Stork ringing, summer 2021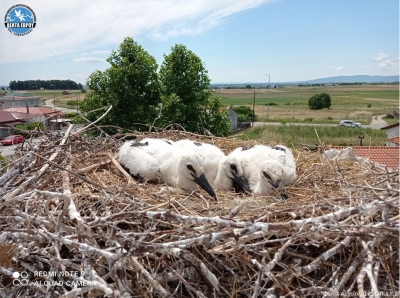 The White Stork ringing by the Management Body of Evros Delta and Samothraki Protected Areas has been completed.
108 nestlings were ringed. 4 in one nest in Apalos, 3 in one nest in Antheia, 8 in two nests in Monastiraki, 69 in 23 nests in Feres and 24 in seven nests in Poros.
Διαβάστηκε 3685 φορές
Δημοσιεύθηκε στην κατηγορία
Νέα
Ευρωπαϊκή Ένωση

Ευρωπαϊκό Ταμείο

Περιφερειακής Ανάπτυξη

Με τη συγχρηματοδότηση της Ελλάδας και της Ευρωπαϊκής Ένωσης