Extraordinary observations in Evros Delta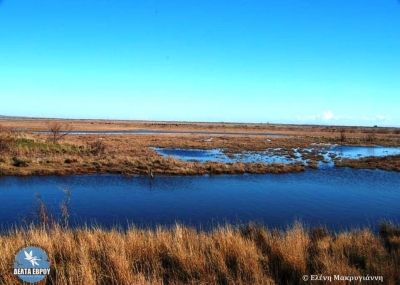 One of the rarest birds in Greece, which is included in "The list of rare birds of Greece", was observed one more time in Evros Delta, during the scientific monitoring of Management Authority personnel.
More specifically, 45 Little Bustards were recorded in the field of Dimitriadis area, on Monday 29th of January, in the afternoon.
It is also worth mentioning, the presence of at least 30-40 Lesser White-fronted Geese in the same area, which came to Evros Delta to winter a few weeks ago.
Fakriadis Yannis
Ioannidis Panagiotis
Evros Delta Management Agency
Τελευταία τροποποίηση στις Thursday, 31 January 2013 13:04
Διαβάστηκε 13911 φορές
Δημοσιεύθηκε στην κατηγορία
Νέα
Ευρωπαϊκή Ένωση

Ευρωπαϊκό Ταμείο

Περιφερειακής Ανάπτυξη

Με τη συγχρηματοδότηση της Ελλάδας και της Ευρωπαϊκής Ένωσης