The Traianoupolis Cycling Tour in Evros Delta Visitor Centre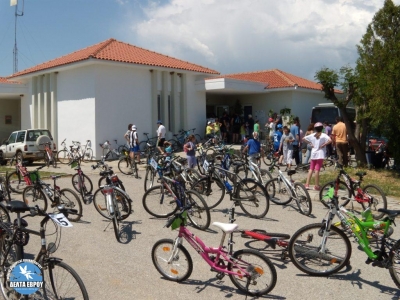 On May 12th, the 14th Traianoupolis Cycling Tour took place with a great success.
One of the etaps ended in Evros Delta Visitor Centre, where the Management Authority offered medals, gifts and souvenirs.
The participants had the opportunity to rest and admire the Visitor Centre and its exhibits.
Congratulations for one more time to "SPARTAKOS" for the organisation of this wonderful event.
Τελευταία τροποποίηση στις Monday, 13 May 2013 08:15
Διαβάστηκε 12821 φορές
Δημοσιεύθηκε στην κατηγορία
Νέα
Ευρωπαϊκή Ένωση

Ευρωπαϊκό Ταμείο

Περιφερειακής Ανάπτυξη

Με τη συγχρηματοδότηση της Ελλάδας και της Ευρωπαϊκής Ένωσης