Final spring ringing report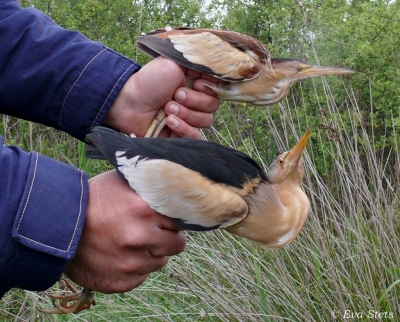 The ringing expedition of spring migration in Evros Delta was completed with an outcome of 290 ringed birds (mostly passerines) of 24 species.
The most numerous species were again the warblers of the Acrocephalus genus (Sedge, Marsh and Reed Warblers), while there were quite a few recoveries from birds ringed in the area on previous years.
We give a new appointment for next autumn.
Τελευταία τροποποίηση στις Wednesday, 15 May 2013 11:37
Διαβάστηκε 13116 φορές
Δημοσιεύθηκε στην κατηγορία
Νέα
Ευρωπαϊκή Ένωση

Ευρωπαϊκό Ταμείο

Περιφερειακής Ανάπτυξη

Με τη συγχρηματοδότηση της Ελλάδας και της Ευρωπαϊκής Ένωσης