WORLD MIGRATORY BIRD DAY IN EVROS DELTA VISITOR CENTRE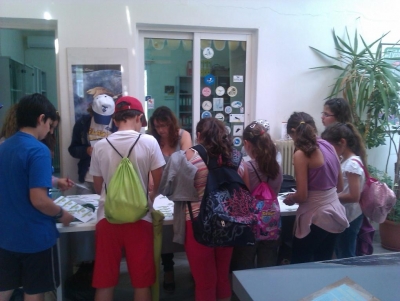 On May 2th, we celebrated the World Migratory Bird Day in Evros Delta Visitor Centre, with the participation of the 6th Primary School of Alexandroupolis.
45 pupils of the 5th Grade took part, which after watching a PowerPoint projection about the importance of Evros Delta for birds and their migration, for wildlife and people, they participated in educational activities which they liked a lot.
Birds inspire most of us and especially young children. We hope that the value of the wetland for migration will be preserved, so this will happen for ever.
Eleni Makrigianni.
Διαβάστηκε 12526 φορές
Δημοσιεύθηκε στην κατηγορία
Νέα
Ευρωπαϊκή Ένωση

Ευρωπαϊκό Ταμείο

Περιφερειακής Ανάπτυξη

Με τη συγχρηματοδότηση της Ελλάδας και της Ευρωπαϊκής Ένωσης