GREEN DAYS IN THE ASSOCIATION OF FRANCO – HELLENIC FRIENDSHIP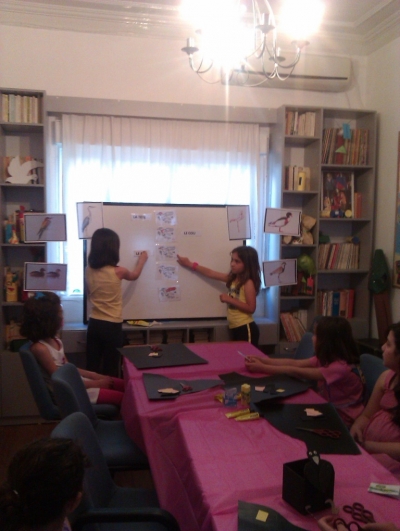 In co-operation with the Association of Franco – Hellenic Friendship "The house of Antouaneta" we celebrated on Saturday 25th of May the Green Days for 2013, an event dedicated in the sensitization for the protection of nature and the environment.
The event was realized at the headquarters of the Association in Alexandroupolis. It included a Power point presentation about the wetland, handicrafts and other educational activities. Our little friends had the opportunity to be informed for the value of the wetland for wildlife and people, while they expanded their knowledge in French, getting to know the names of characteristic bird species of Evros Delta in this wonderful and beloved language.
Eleni Makrigianni.
Τελευταία τροποποίηση στις Monday, 27 May 2013 08:47
Διαβάστηκε 12460 φορές
Δημοσιεύθηκε στην κατηγορία
Νέα
Ευρωπαϊκή Ένωση

Ευρωπαϊκό Ταμείο

Περιφερειακής Ανάπτυξη

Με τη συγχρηματοδότηση της Ελλάδας και της Ευρωπαϊκής Ένωσης