Experiences in Evros Delta…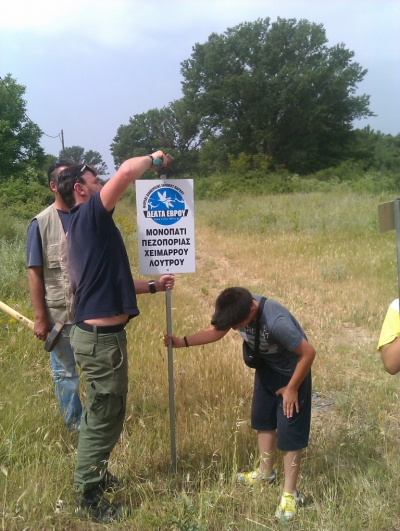 The pupils of the 2nd Primary School of Alexandroupolis made their last visit in Evros Delta on May 30th, on the context of the Environmental Education Project they are participating during the school year.
The school children had the opportunity to watch and participate in fishing procedures with traditional equipment and to help on the signing of a walking path in the riparian forest in Loutros torrent.
We hope that τhe experiences they gained will follow them for many years, together with an intention for the protection of the natural environment.
Eleni Makrigianni.
Διαβάστηκε 13660 φορές
Δημοσιεύθηκε στην κατηγορία
Νέα
Ευρωπαϊκή Ένωση

Ευρωπαϊκό Ταμείο

Περιφερειακής Ανάπτυξη

Με τη συγχρηματοδότηση της Ελλάδας και της Ευρωπαϊκής Ένωσης