White stork release after rehabilitation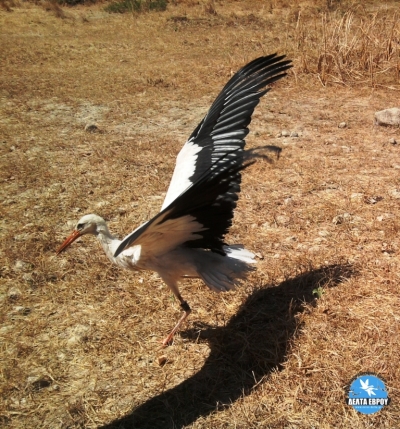 On 5/9/2013 the personnel of Evros Delta Management Authority released three young White Storks in Evros Delta.
The birds had been in Thessaloniki for rehabilitation, at the society of "Action for Wildlife". Before their release, White Storks were ringed with ELSA rings in order to be able to recognize them from distance and collect data for their movements. The birds were released in Loutros torrent, an area of Evros Delta that still has freshwater.
We hope they will follow the rest Storks in their migration journey…
Yanis Fakriadis
Διαβάστηκε 12166 φορές
Δημοσιεύθηκε στην κατηγορία
Νέα
Ευρωπαϊκή Ένωση

Ευρωπαϊκό Ταμείο

Περιφερειακής Ανάπτυξη

Με τη συγχρηματοδότηση της Ελλάδας και της Ευρωπαϊκής Ένωσης