The Traianoupolis Cycling Tour 2017 in the Evros Delta Visitor Centre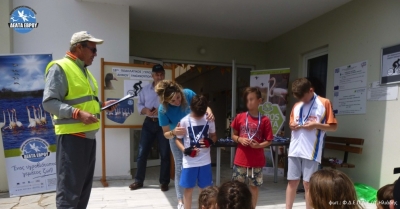 It was a great pleasure that we welcomed the cyclists of the 18th Cycling Tour of Traianoupolis again this year!
The 18th Cycling Tour of Traianoupolis begun from the Cultural Center ''Spartacos'', on Sunday May 7th, with many participants!
The winners of everycategory were awarded in the Visitor Centre with medals and everyone (participants, escorts, organizers) had the opportunity to rest, take some refreshments and get information about the Evros Delta.
We are grateful lto the Cultural Society "Spartacos"of Anthia and Aristino and to all the participants who came in Evros Delta Visitor's Centre!
Διαβάστηκε 6789 φορές
Δημοσιεύθηκε στην κατηγορία
Νέα
Ευρωπαϊκή Ένωση

Ευρωπαϊκό Ταμείο

Περιφερειακής Ανάπτυξη

Με τη συγχρηματοδότηση της Ελλάδας και της Ευρωπαϊκής Ένωσης