Improving the infrastructures in Evros Delta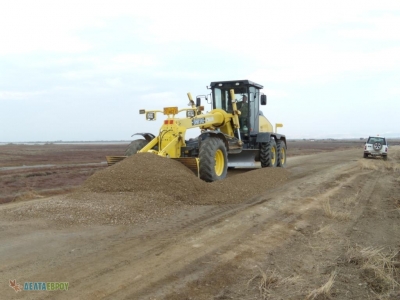 In the context of the financing from the Green Fund (Ministry of Environment, Energy and Climate Change), Evros Delta Management Authority, with the contribution of Evros Peripheral Unity and the Vice Mayor of Traianoupolis, has undertaken the covering part of the road network in the wetland with new material, for the benefit of the users that are passing by daily, including the banks of Drana lagoon.
The road network is consisted by dirt tracks, which need to be maintained quite often.
In the difficult economic conditions of the last years, the Management Authority, realizing the need for the improvement of the roads in Evros Delta, which are worn in many parts, has given big part of his finance from the Green Fund on this purpose.
Just before the winter season, the vehicles of the Evros Peripheral Unity are working feverishly for the transport and the setting of the material.
It is the second time this year that the Management Authority is realizing this action, while other infrastructure works are being implemented in various stages, like signing the area, construction of observation posts, footpaths, etc. At the same time, the expansion of the roads covering with new materials on a bigger area of the wetland, in order to include areas on the Eastern Part, is being designed for the following year.
Eleni Makrigianni
Evros Delta Management Authority.
Τελευταία τροποποίηση στις Wednesday, 31 October 2012 10:37
Διαβάστηκε 15502 φορές
Δημοσιεύθηκε στην κατηγορία
Νέα
Ευρωπαϊκή Ένωση

Ευρωπαϊκό Ταμείο

Περιφερειακής Ανάπτυξη

Με τη συγχρηματοδότηση της Ελλάδας και της Ευρωπαϊκής Ένωσης