Bird breeding period in the Evros Delta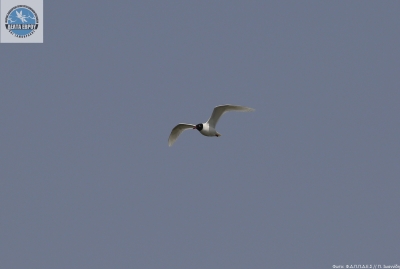 Summer has progressed and for many bird species the breeding season has been completed.
Collared Pratincoles, terns, gulls, Oystercatchers, Spur – winged Plovers, Mute Swans, Shelducks, ducks and waders have already raised their chicks in the Evros Delta.
The Management Body's scientific monitoring program includes ringing of various species, such as Spur – winged Plovers. This year, several nestlings were ringed and we expect them to come back in the next few years to make their own families too.
During the recordings in the Evros Delta, Mediterranean Gulls have been observed to attempt, after decades, to breed on two islets of Drana lagoon.
After its restoration, we are observing the revival of the lagoon with fishes and birds increasing every year, culminating in this year's breeding attempt of hundreds of Mediterranean Gulls.
So it seems that the ecology of Drana lagoon after the hydrological connection with the sea in June 2004, is also restored.
Τελευταία τροποποίηση στις Tuesday, 13 August 2019 06:29
Διαβάστηκε 9097 φορές
Δημοσιεύθηκε στην κατηγορία
Νέα
Ευρωπαϊκή Ένωση

Ευρωπαϊκό Ταμείο

Περιφερειακής Ανάπτυξη

Με τη συγχρηματοδότηση της Ελλάδας και της Ευρωπαϊκής Ένωσης