An image .... A thousand words in the Evros Delta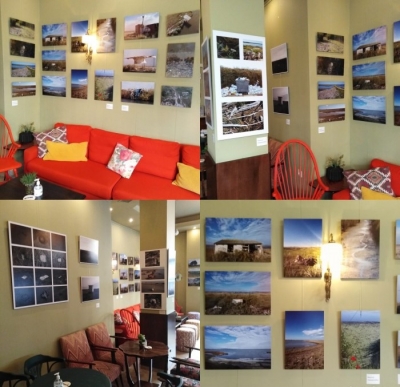 The Management Body of the Evros Delta and Samothraki Protected Areas participates in the program "Eco-Conscious Minds to Stop Pollution in the Valuable Wetlands of Black Sea Basin - BioLearn", funded by the Black Sea Basin Operational Program. The aim of the Biolearn project is to describe the main pollution problems that threaten very important biodiversity sites in the Black Sea basin and specifically the wetlands.
One of the actions undertaken by the Management Body was the invitation and challenge of three photographers that were asked to capture with photographs, the threats that Evros Delta faces by pollution.
And so it happened ... Marinos Karafillidis, Christina Gousiou and Symeon Hatzilidis, were the three people who with their photographic lens immortalized the immense beauty and the pollution problems of the wetland. You can admire their excellent work, in the cafe of Alexandroupolis Alter Ego, where their works are exhibited.
Διαβάστηκε 5034 φορές
Δημοσιεύθηκε στην κατηγορία
Νέα
Ευρωπαϊκή Ένωση

Ευρωπαϊκό Ταμείο

Περιφερειακής Ανάπτυξη

Με τη συγχρηματοδότηση της Ελλάδας και της Ευρωπαϊκής Ένωσης