2nd Steering Committee Meeting of BIOLEARN Program in Burgas, Bulgaria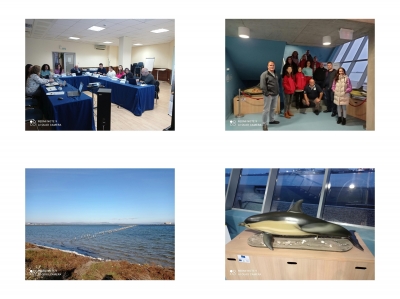 In the context of the program "Eco-Conscious Minds to Stop Pollution in the Valuable Wetlands of Black Sea Basin - BioLearn", the second Steering Committee Meeting, took place on 22-24 November 2021, in Burgas, Bulgaria.
The Management Body of the Evros Delta and Samothraki Protected Areas, which participates as a partner in the program, attended with the participation of two representatives, for the presentation and control of the course of the program. All the partners presented the results of their activities, the delayed activities, the project budget, the problems risen and the possible solutions.
Τελευταία τροποποίηση στις Friday, 26 November 2021 13:38
Διαβάστηκε 5045 φορές
Δημοσιεύθηκε στην κατηγορία
Νέα
Ευρωπαϊκή Ένωση

Ευρωπαϊκό Ταμείο

Περιφερειακής Ανάπτυξη

Με τη συγχρηματοδότηση της Ελλάδας και της Ευρωπαϊκής Ένωσης